From Virtual Teams to Online Communities: Fostering Group Based Collaboration for Innovation and Knowledge Management
Download PDF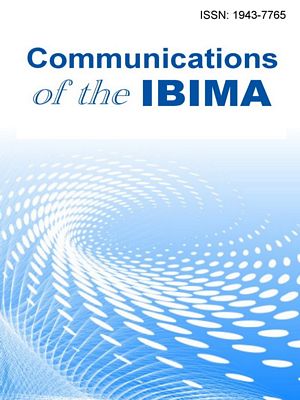 Michael Amberg1, Michael Reinhardt2 and Matthias Kittler3
1School of Business and Economics Friedrich-Alexander University Erlangen-Nuremberg, Nuremberg, Germany
2School of Business and Economics Friedrich-Alexander University Erlangen-Nuremberg, Nuremberg, Germany
3School of Business and Economics Friedrich-Alexander University Erlangen-Nuremberg, Nuremberg, Germany
Volume 2008 (2008), Article ID 215935, Communications of the IBIMA, 8 pages, DOI:
Received date : 27 June 2008; Accepted date : 31 October 2008; Published date : 31 December 2008
Abstract
This paper contrasts the characteristics of Virtual Teams and Online Communities with regard to their potentials for fostering Open Innovation Management. We develop scenarios to illustrate the potentially most effective usage for Virtual Teams and Open Innovation Communities in an enterprise and analyze how discontinuous innovations are developed in an open company environment. Core values, which should be taken into account when creating and operating a community effectively, will be identified and classified. To enhance and transfer our findings, we used semi-structured explorative interviews with practitioners engaged in the field of Innovation Management.
Keywords: Collaboration, Open Innovation Communities, Open Innovation Management, Virtual Teams