Instructors' Perspective on E-Learning Adoption in Sri Lanka: A Preliminary Investigation
Download PDF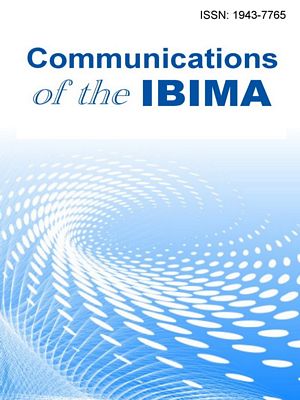 Mohamed Hussain Thowfeek and Husnayati Hussin
Faculty of Management and Commerce South Eastern University of Sri Lanka University Park, Oluvil. 32360 Sri Lanka 
 Faculty of Information and Communication Technology International Islamic University Malaysia P.O.Box 10, 50728 Kuala Lumpur, Malaysia 
Volume 2008 (2008), Article ID 757132, Communications of the IBIMA, 6 pages, DOI:
Received date : 13 May 2008; Accepted date : 17 September 2008; Published date : 19 November 2008
Abstract
E-Learning has become an increasingly popular mode of instruction in higher education due to advances in the Internet and multimedia technologies.  The purpose of the study is to gauge the perception and views of the lecturers at South Eastern University (SEUSL). As it is an exploratory study, the case study method was undertaken.  The result of the study indicates that the lecturers are with positive attitude and supportive mindset to embark on e-learning initiative and it also identified a number of factors that could potentially influence the e-learning implementation in the university.  Moreover the findings are instrumental and directing in undertaking a comprehensive study to understand the overall perception of lecturers towards e-learning implementation at the tertiary educational institutions in Sri Lanka.