Comparison of RNN and ANFIS in Concentrations of Carbon Monoxide and Fine Particles Forecasting in Tehran (In Press)
Download PDF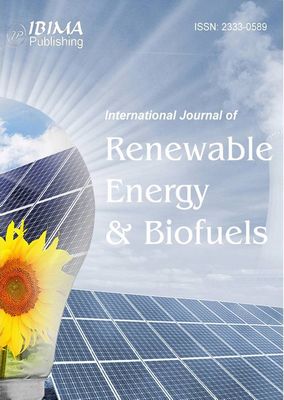 Razeghi,A, Khademi,M and Moadel,M
Volume , Article ID 205431, International Journal of Renewable Energy & Biofuels, pages, DOI:
Received date : 15 September 2013; Accepted date : 20 September 2013; Published date : 20 September 2013
Academic editor: Farshid Keynia
Abstract
One of the most signification current discussions in environmental science is the prediction of pollutant's concentration. The aim of this study is to predict concentration of CO and PM10, RNN and adaptive neuro fuzzy inference system (ANFIS) and compare this two well-known methods in prediction of air pollutants. In this regard, meteorological data of Aghdasiyeh synoptic station between 2008 to 2011 have been utilized for training ANFIS and RNN. Six models with different input parameters were evaluated. Results of this study show that neural network techniques are very good for predicting the CO-AQI and PM10-AQI. In general, RNN model has a better result in CO prediction and model 3 with RMSE =0.060 and R =93.1 is the best one. Whereas ANFIS model is better in PM10 forecasting that indicate these data have fuzzy feature.
Keywords: CO-AQI, PM10-AQI, ANFIS, RNN