Cloud ERP Systems: Anatomy of Adoption Factors & Attitudes
Download PDF
|
Download for mobile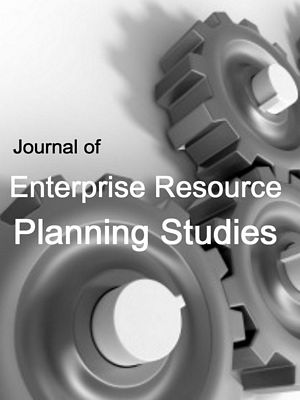 Moutaz Haddara1, Asle Fagerstrøm2 and  Bjørnar Mæland3
1,2,3 Department of Technology Westerdals Oslo School of Arts, Communication and Technology, Oslo, Norway

1Department of Computer Science, Electrical and Space Engineering, Luleå Tekniska Universitet, Luleå, Sweden.
Volume 2015 (2015), Article ID 521212, Journal of Enterprise Resource Planning Studies, 24 pages, DOI: 10.5171/2015.521212
Received date : 12 January 2015; Accepted date : 14 May 2015; Published date : 17 September 2015
Academic editor: Nicola Sfondrini
Cite this Article as: Moutaz Haddara, Asle Fagerstrøm and Bjørnar Mæland (2015), "Cloud ERP Systems: Anatomy of Adoption Factors & Attitudes", Journal of Enterprise Resource Planning Studies, Vol. 2015 (2015), Article ID 521212, DOI: 10.5171/2015.521212
Copyright © 2015. Moutaz Haddara, Asle Fagerstrøm and Bjørnar Mæland . Distributed under Creative Commons CC-BY 4.0
Abstract
Enterprise resource planning (ERP) systems have always been of interest to researchers across various research disciplines. Recently, the cloud computing paradigm has emerged to become one of most prominent technologies in business and academia alike. These new cloud accessibility and software delivery models have radically revolutionized the software market, especially ERP systems. However, while many vendors and software providers have adopted software-as-a-service (SaaS) models, few studies have explored the domain of cloud-based ERP systems — particularly information technology (IT) officers' attitudes toward these technologies. Based on our review of literature and the relevant theories, we created a questionnaire and sent it to IT executives in Norwegian companies. The questionnaire captured the respondents' perceptions of the benefits and disadvantages of cloud ERP. In general, the results confirm what has been reported in the literature. There were, however, some notable exceptions. One of the significant exceptions was the evident lack of data security concerns among the respondents, who ranked it as the least of their concerns. In addition, the promise of lowered total cost of ownership was not perceived as an appealing benefit, unlike what has been widely discussed in literature. Our findings show that respondents deemed vendor dependency and lock-in to be the paramount concerns of such cloud technologies, and system accessibility to be the significantly most advantageous. Finally, descriptive and inferential statistical analyses were conducted in this paper, and a regression analysis of the results was performed to identify the level at which the various benefits and advantages most affected our respondents' attitudes.
Keywords: Cloud, SaaS, ERP, adoption factors, attitudes
Introduction

Enterprise resource planning (ERP) systems integrate data and processes inside organizations. Traditionally, data is centrally stored in a consolidated database. This database serves as a central hub that records, shares, and disseminates data across the different business departments. ERP vendors promise their clients several benefits with their ERP systems. Besides the potential cost savings, one of the main drivers for an ERP adoption is the technical and operational integration of the various business functions to synchronize the information stream with the material flow of goods and/or services (Haddara, 2014). ERP systems can aid in increasing competitiveness as they can provide timely reporting capabilities to management, including cost and operational information that is needed in making strategic decisions related to the enterprise's competitive position (Beheshti, 2006). In addition, acquisitions, mergers, and joint ventures are also usually drivers for organizations to adopt ERP systems, in order to unify, exploit, and administer the massive information and work flow among them.
Due to their scale and their need for substantial dedicated resources, ERP systems have been a focus for both researchers and practitioners. Moreover, they require many organizational changes, which could inflict high risks of failure if the implementations are not thoroughly planned, executed, and managed. Statistics from literature and practice show high rates of implementation failures (Elragal & Haddara, 2013). Given the complexity and high resource consumption of ERP systems, enterprises adopting them need to think about many things, and adoption cost is at the top of the list (Elragal & Haddara, 2010). Through the last decades, many technologies and infrastructural changes have been introduced to ERP systems, like web enablement, service-oriented architecture (SOA), and cloud computing. The cloud computing and SaaS domains have become two of most prominent and stimulating computing technologies in business and industry. Originally, cloud computing was built on the foundation of several technologies, such as grid computing, which includes clustering, server virtualization, and dynamic provisioning, as well as SOA shared services and large-scale management (Zhao, Sakr, Liu, & Bouguettaya, 2014). The emergence of cloud computing has enabled many enterprises with handy and on-demand network access to share a bundle of resources. These resources can include networks, servers, data storage devices, applications (e.g., ERP), and so on. This bundle of resources can be provided and deployed with minimal management effort from the customer side. Cloud computing promises of, e.g., resource efficiency, lower entry barriers, scalability, and mobile compatibility have enticed companies of all shapes and sizes to explore how it may benefit their businesses (Ghaffari, Delgosha, & Abdolvand, 2014). Adoption of this technology can come in many forms. Cloud computing is a broad concept, as reflected by its multilayered architecture and concurrent service models. While the options are plenteous, the seemingly most common way for an organization to incorporate cloud computing is by leasing web-based software applications, also known as the software-as-a-service (SaaS) model. A diverse range of software applications is available through the SaaS model. Within this dominion, we can find everything from simple applications like office suites, web conferencing software, and e-mail applications to more strategic and complex software such as customer relationship management (CRM), supply chain management (SCM), and ERP systems. The last, ERP systems, is the main focus of this research. Like cloud computing, ERP is a vastly researched topic within the domain of information systems (IS) and has had a remarkable impact on the way businesses are organized. Despite the plethora of research conducted on both phenomena separately, there is a somewhat surprising shortage of literature that assesses cloud/SaaS-based ERP systems (Elragal & Haddara, 2012).
This apparent shortage of existing literature does not imply that the topic is irrelevant. There are an increasing number of cloud ERP implementations among businesses, especially small and medium-sized enterprises (SMEs) (Salim, 2013). In 2012, the Gartner Group predicted that by 2016, cloud-based ERP systems would have more than doubled their revenue shares since 2011 (from 8 to 17 %). Cloud ERP (along with subscription-based and hosted ERP) saw a 410 % growth rate in the period of 2005—2006, with revenues climbing from $76 million to $387 million (Jacobson, Shepherd, D'Aquila, & Carter, 2007). In a more recent study, the Gartner Group surveyed organizations' cloud ERP adoption strategies; a total of 47 % of the respondents claimed that they intended to transfer their core ERP systems to the cloud within 5 years — 26 % of these within the next 3 years (Columbus, 2014). The renowned research group additionally stated earlier this year that the on-premises ERP systems of today are likely to be referred to as "legacy systems" by 2016 (Kanaracus, 2014).
Overall, cloud-based applications are seeing strong and systematic growth and are likely to be a force to be reckoned with in the years to come, especially in the ERP arena (Elragal & Haddara, 2012). This justifies an assessment of organizations' beliefs and attitudes in regard to them. As part of the cloud-computing paradigm, such systems have certain embedded features that differentiate them from their on-premises counterparts — some of which may be more desirable than others. The goal of this study is thus to explore what traits and features of such systems are regarded as most (and least) desirable by organizations. This insight will be gained through surveying senior IT employees in a sample of Norwegian enterprises.
The following research question serves as the main grounds for this research:
What benefits and disadvantages of cloud-based ERP systems shape Norwegian organizations' attitudes toward and perceptions of them?
This paper is organized as follows: Section 2 presents relevant literature. The theoretical framework and research hypotheses are provided in section 3. Section 4 introduces the research method applied. Section 5 provides an overview of the findings, followed by a discussion of the results in section 6. Finally, conclusions and future research avenues are discussed in section 7.
Related Literature
ERP systems
ERP systems are large modular software packages that allow integrated transaction processing and access to relevant information for multiple organizational units and multiple business functions. These business functions include financials and accounting, human resources, supply chain, and customer services. The standard in-house ERP system is traditionally based on a central large database. This database gathers data from the various business functions. The database also feeds the data into modular applications supporting virtually all of the company's business activities — across functions, across business units. When new data is entered at one corner of the organization, related data in other units is then automatically updated accordingly. Most companies expect ERP to reduce their operating costs, increase process efficiency, improve customer responsiveness, and provide integrated decision information (Haddara, 2012). They also want to standardize processes and learn the best practices embedded in ERP systems to ensure quality and predictability in their global business interests by reducing cycle times from order to delivery (Elragal & Haddara, 2012). According to Deltour (2012), ERP adoption projects differ in their scope and progress among organizations. The ERP project scope includes time duration, estimated and available budgets, and the number of implemented modules. On the other hand, the adopted project approach includes specifications definition, implementation methodology, and terms of external parties.
ERP implementations pose several challenges for adopting organizations. Some of these challenges are related to the substantial time and cost escalations, technical problems, and the degree of business process re-engineering (BPR) needed to accommodate the new system. While the average ERP budget has decreased, according to a recent survey conducted by Panorama Consulting Group (Solutions, 2014), 54 % of 192 enterprises surveyed still surpassed their estimated budgets in 2013. Also, 72 % surpassed their estimated project schedules, with an increase of 11 % over 2012, as depicted in Table 1.