Effects of Early and Late Cheiloplasty on Posterior Part of Maxillary Dental Arch Development in Infants (In Press)
Download PDF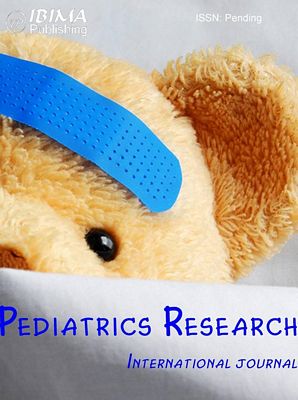 Radovan Malina1, Silvia Valentová-Strenáčiková2, Oliver Petrík3, Katarína MaÅ¥ašová4 and  Ján Lehocký5
1Department of Biology and Ecology, Matej Bel University, Tajovskeho 40, 974 11 Banska Bystrica, Slovakia
2,5Clinic of Plastic, Reconstructive and Aesthetic Surgery, F. D. Roosevelt Hospital, Nam. L. Svobodu 1, 975 17 Banska Bystrica, Slovakia
32nd Clinic of paediatrics anaesthesiology and intensive-care medicine, Slovak Medical University, Nam. L. Svobodu 4, 974 09 Banska Bystrica, Slovakia
4Clinic of Neonatology, University Hospital Martin, Kollarova 2, 036 59 Martin, Slovakia
Volume 2014( 2014), Article ID 378409, Pediatrics Research International Journal, 6 pages, DOI:
Received date : 23 October 2013; Accepted date : 5 September 2014; Published date : 28 October 2014
Abstract
Cleft malformations belong to the most common facial congenital defects. This study compares the impact of early and late reconstruction of complete unilateral cleft lip and palate on the growth and development of the posterior part of dentoalveolar arch. Maxillary dental casts of 35 infants were used for analyses. They were divided into 2 groups according to the timing of the lip reconstruction (group A - casts of 25 infants with early cheiloplasty and group B - casts of 10 infants with late cheiloplasty). Maxillary dental casts were taken in four periods (at the age of 14 days, 3, 6 and 12 months). The middle arch width (M-M´) and intertuberosity width (T-T´) of both groups were measured and compared. This comparison showed significant differences between these two groups of infants in some periods. Early cheiloplasty has significantly affected the width of posterior part of maxillary arch. The growth of posterior part was faster in the group with early lip reconstruction.
Keywords: complete unilateral cleft lip and palate, early and late lip reconstruction, middle arch width, intertuberosity width