International Journal of Veterinary Medicine: Research & Reports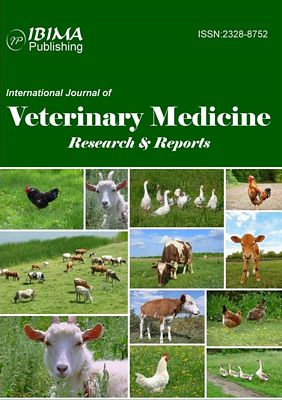 ISSN : 2328-8752
Description
International Journal of Veterinary Medicine: Research & Reports is a peer-reviewed, open access journal that publishes original research articles, review articles, and case reports in all areas of Veterinary Medicine and effective treatments.

Table of content
Editorial Board
Review Process
Author Guidelines
Manuscript Publication Charges
Indexing and Abstracting
Cindy Adams, University of Calgary, Canada
Virginia Abdala, Universidad Nacional de Tucuman, Argentina
Javier Bezos, The Complutense University in Madrid, Spain
Canio Buonavoglia, University of Bari, Italy
Angela Di Cesare, University of Teramo , Teramo, Italy
Asger Lundorff Jensen, University of Copenhagen, Denmark
Mehmet Kale, Mehmet Akif Ersoy University, Turkey
Jyoji Yamate, Osaka Prefecture University, Japan
Zuhair A Bani Ismail, Jordan University of Science and Technology, Jordan
Fun-In Wang, National Taiwan University, Taiwan
Özlem Özmen, Mehmet Akif Ersoy University, Turkey
PenHeng Chang, National Taiwan University, Taiwan
Rodolfo V. Váldes, centro de ingenieria genetica y biotecnologia, Cuba
Hugo Barrios, Universidad Autónoma de Tamaulipas, México
Adelina Gama, University of Trás-os-Montes e Alto Douro, Portugal
María Isabel Romano, National Institute for Agriculture Technology, Argentina
Jorge U Carmona, University of Caldas, Colombia
Rodrigo Otávio Silveira Silva, Universidade Federal de Minas Gerais, Brazil
Eduárdo Eustáquio De Souza Figueiredo, Federal University of Mato Grosso, Brazil
Mehmet Haligür, Mehmet Akif Ersoy University, Turkey
Frank Norbert Mwiine, Makerere University, Uganda
Sun Hee Do, Konkuk University, Republic of Korea
Krystyna Izabella Wolska, University of Warsaw, Poland
Subha Ganguly, West Bengal University of Animal and Fishery Sciences, Kolkata, India
Matjaž Ocepek, University of Ljubljana, Slovenia
Viviana Ritacco, Instituto Nacional de Enfermedades Infecciosas, ANLIS, Argentina
Mathan R. Ramesh, Bharathiar University,India
Lokman Alpsoy, Fatih University, Turkey
Asta Tvarijonaviciute, University of Murcia, Spain
Manuscripts will be evaluated for originality, significance, clarity, and contribution. Submitted manuscript must not have been previously published or currently submitted for publication elsewhere.
All submissions will go through centralized database for classification and internal administration purposes. Once classified, papers will be directed to the appropriate Editor. All submissions are read by at least one of the Editors. Every effort is made to judge the merits of manuscripts. Editor will refer the manuscript to 2-3 external reviewers in a full double-blind peer review process and will send a summary of review back to the author(s).
Editors have full authority to make one of the following decisions:
– Publish without modification
– Accept with revision
– Accept with major revision
– Reject
Please note: An invitation to accept with major revision does not imply a promise of subsequent publication, however, it is an indication of a positive reaction from reviewers and there is a possibility of publication. Editors may take note of comments and advice made by reviewers that are not intended to be shared with authors. For all accept with revision, only editor in chief will review the revised manuscript before giving the final accept/reject decision.
International Journal of Veterinary Medicine: Research & Reports (IJVMR) is an open access Journal. Open access journals are those that provide immediate and free access of all published full-text articles to interested readers around the world. Open access provide readers with the ability to view, save, print, copy, distribute, transmit, and adapt any published article without fee-based subscriptions.
Open access publishing (OAP) can provide several benefits to participating authors. It helps in maximizing the dissemination and impact of research by making it available to all readers worldwide. Further, recently published literature suggest that OAP increases the chance of more citations of the published work, which in turn can be translated into more recognition of research. More importantly, OAP promotes and encourages cumulative research and knowledge building worldwide by providing easy, enhanced, and accelerated access to research.
Publishing an article in IJVMR requires payment of the manuscript processing charges once the manuscript accepted for publication. The payment is to be made by one of the authors, their university/organization, or funding entity. The manuscript processing charges are designed to allow publishers to recover manuscript processing expenses and the cost of making the full-text available on the Internet to all interested researchers.
Manuscript Charges:
Manuscript Type

Charges

Research Article

, Clinical Study,

or Review Article

US $195

Copyright
Authors who publish in any IBIMA Publishing open access journal retain the copyright of their work under a Creative Commons Attribution 3.0 Unported License, which allows the unrestricted use, distribution, and reproduction of an article in any medium, provided that the original work is properly cited. No permission is required from the authors or the publishers.
The International Journal of Veterinary Medicine: Research & Reports is indexed and/or abstracted in the following databases/resources:
MediaFinder

Ulrich's Periodicals Directory

Airiti Library

CNKI Scholar

JournalSeek

Chemical Abstracts Service

J-Gate

WorldCat